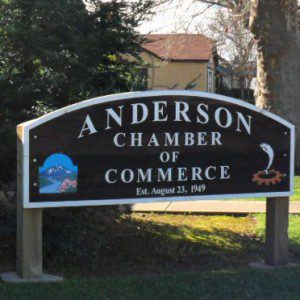 The business community has always played an important role in the success of the Anderson community. As long as there is a business community, the need for a chamber of commerce exists.
The Chamber is the only clearing house for questions and answers about businesses in Anderson, California. The Chamber of Commerce is the first place that most visitors and new residents look to for information.
The chamber strives to provide services designed to enable the public and private sectors to improve productivity and promote the Anderson area as an economic, educational and recreation center while providing membership services, networking opportunities and assisting in bringing business to the level where it belongs…The Top!!
With events occurring throughout the year and more than 300 members, the Chamber is an outstanding way to get to know people in the business community, as potential customers, partners and friends!
The Anderson Chamber isn't all business, we like to provide our members with social opportunities as well:
Weekly Greeter meetings          Annual Golf Tournament
State of the City Luncheon        Chamber Awards Dinner
Community Shred Day
In pursuing its mission, the Anderson Chamber will be sensitive and responsive to the needs of business and the community and encourage broad involvement in pursuing community goals, and to be an advocate supporting our business community with our local government.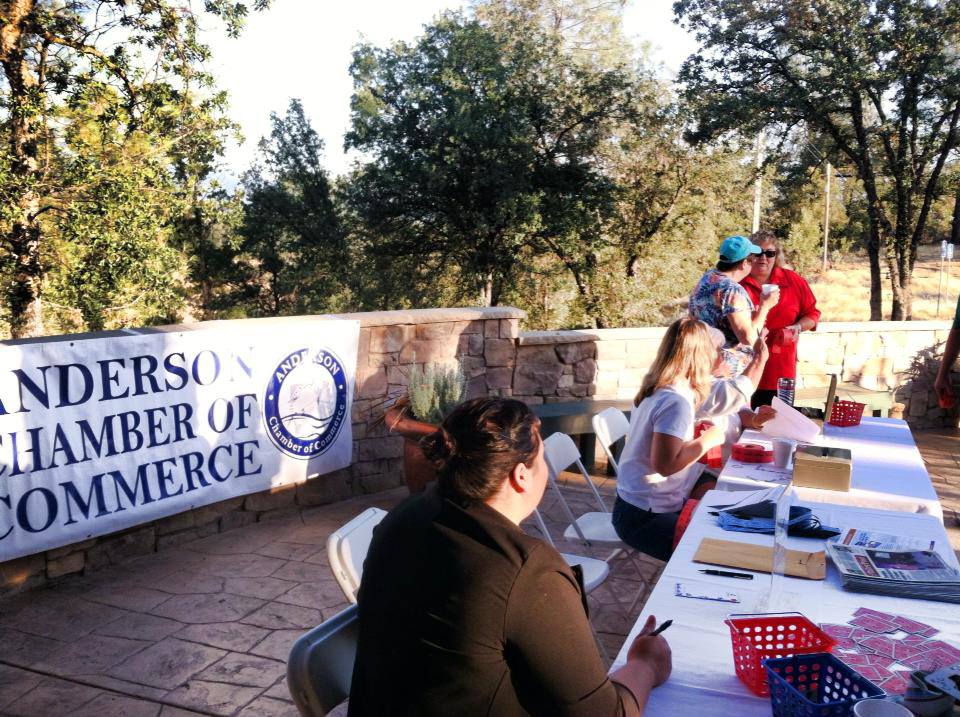 The Chamber will be the leading voice of business to help develop, promote and provide leadership and services for their membership, as well as the leading voice in economic development in the City of Anderson while presenting views of the business community.
Members of the Anderson Chamber of Commerce have been community supporters having belonged to civic organizations, service clubs and serving the Anderson City Council and Planning Commission.
The Mission of the Anderson Chamber of Commerce is to improve and enhance the economic vitality and the quality of life for the total community.
The chamber will accomplish its mission through the leadership and guidance of the Board, Officers, Committee Chairs and Staff.